Daily Assignments (pdf)
Write like a chemist: a guide and resource
by Marin S. Robinson (2008).
Chapters 2-6 are useful for writing a scientific paper.
I. Why is the Climate Changing?
Activity 1: Is the climate changing?

Activity 2: How are the atoms in atmospheric gas molecules connected?
Activity 3: What are the shapes of atmospheric gas molecules?

Activity 4: What is a Greenhouse Gas?

Activity 5: What are the sources and sinks of greenhouse gases?

Activity 6: How do we balance the source and sink equations?

Activity 7: What are your personal contributions to carbon dioxide emissions?
Activity 8: How much do your daily activities contribute to rising greenhouse gas levels?

Summary Activity 9: How Should We Keep Cool?

Political Responses
II. Food and Fuel: Which Energy Sources Should We Use?
Activity 10: What is Gasoline?

Activity 11: What Functional Groups are in Foods?

Lab 8, 9, 10 Synthesis and Analysis: Is my Aspirin Pure?

Lab 11: What is pH and how does it affect coral reefs?

Activity 12: What is the Difference Between Fats and Oils?

Lab 12: Like Attracts Like

Activity 13: How Much Heat is Released Upon Fuel Combustion?

Activity 14: Why do we make so much CO2?

Activity 15: What are some Alternative Fuels we could use?

Lab 14: Preparation of an Alkaline Fuel Cell

Lab 15: Is My Aspirin Stable?

Lab 16, 17, 18: How Can Used Fryer Oil Be Turned Into Fuel?

Summary Activity 16: Food & Fuel
III. How Can We Reduce Energy Use For Lighting?
Lab 19: What is the net ionic equation?

Activity 17: What lighting options are currently available?
Reading Groups: AGL, BJM, CKN, DEH, FIO (pdf)
Activity 18: Why have metals been used through the ages?
Activity 19: What is Blackbody Radiation?
Activity 20: Which solid elements can be heated electrically to give off light and how does their electrical resistance depend on shape and temperature?
Activity 21: How would you design an incandescent (blackbody emitting) bulb?
Activity 22: What controls the properties of elements?
Activity 23: How can we represent solids?
Activity 24: What pairs of elements will combine to make solids?
Activity 25: How can you get light from atoms or solids?
Activity 26: How can you get a specific color of light from a solid?
Lab 26: How do we know how atoms are arranged in solids?
Lab 27: Synthesis and Characterization of CH3NH3Pb(I1-xBrx)3 Solid Solution Perovskite Semiconductors
Summary Activity 28: Lighting
Activity 27, Lab 28, Lab 29: Is my soil contaminated?
Putting it all together
---
This page created by George Lisensky, Beloit College.
Last modified April 6, 2018.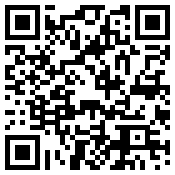 Link to this page